June 21st, 2008 by Classic Charms in
New Products
;
No Comments »
;
Share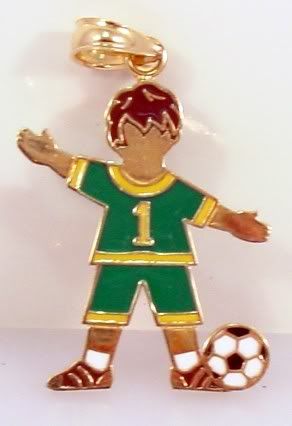 Charms and Charm Bracelets have been around for hundreds of years, as fashion changes, so do charms. At Classic Charms, we are proud to bring you the latest fashion forward charms, showing more enamel and color on the charms.
Recently Rembrandt Charms has re-made many of their charms and introduced many new styles to their collection. As many of you know, Rembrandt is synonymous with attention to detail, quality craftsmanship, and beautiful works of art on that adorn many charm bracelets. Some of their existing charms have been updated to show more detail and now, what many of our customers have asked for – color! This passport charm is a definite to add to your travel charm bracelet. If you love music, check out their adorable MP3 Player Charm, which looks so cute with the enamel on it, or brand new to the collection is the Rainbow charm, perfect for the graduate.
We have recently added many new 14K Gold Enamel Charms to our collection. If you are a Movie enthusiast –
be sure to check out our Box of Popcorn, created in 14K Gold with Enamel, or how about a plate of Sushi, created in 14K Gold? Some can't live without that first stop at Starbucks cup of coffee in the morning; now add it to your
bracelet, in 14K Gold.
If your son (or daughter) is of sports mind – our new enamel charms for the sports kids are two-sided enamel, so they are perfect for charm bracelets. Be sure to check out these adorable enamel cheerleader charms. Enamel sports charms available for most sports – call us and ask if your sport is available!
Special occasions such as birthdays can't be forgotten on your charm bracelet! New to the collection – Birthday Boy and Birthday Girl Charms are a great way to remember your special day. Of course you cannot forget mom and all she has done for you with a Best Mom Ribbon Charm to show her how great you think she is!